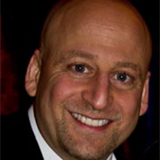 Jeff. J. Beyda
PROGRAM FOUNDER
A Boston University Graduate where he earned his degree in Political Science with an emphasis on Middle-Eastern studies. He was a member of the American Israel Public Affairs Committee (AIPAC) and a student leader in countering Palestinian propaganda on campus. After graduating Jeff made Aliyah and served in the Nachal Infantry Brigade. He served as a national board member of Friends of the IDF, the largest organization that provides for the welfare and wellbeing of IDF soldiers.
Rav Shilo Plesser
PROGRAM DIRECTOR ISRAEL
The Founder and Director of Chemdat Yehuda, a top tier leadership-training academy that has had impressive results over more than a decade: producing a high percentage of graduates that have gone on to leadership roles in the IDF, government and academia. Rabbi Plesser himself an Infantry Captain in the IDF, a rising star on the political and academic scene in Israel, and a well-known and trusted advisor to many community leaders on varied issues especially those educational and leadership related. He has organized countless programs for community visitors in Israel over the years.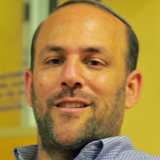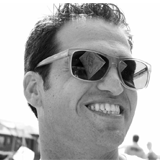 Richard E. Chalme
PROGRAM DIRECTOR US
Richard Chalme joined the iLead Team in March 2014 to assist with building the program on the US side. His experience includes building SPARK – Strengthening Pride and Re-enforcing Kindness – an organization that was focused on facilitating and discussing every day issues for 1st – 12th graders. Richard is working closely with Jewish Organizations around the globe to create a fellowship program for iLead and continue the lessons learned on the summer program. He currently is CEO of BlueSwitch, An E-Commerce Dev & Marketing company and lives in Brooklyn with his wife and 5 children.
Lillian Galapo Amar LMSW, MSEd, NCSP
DIRECTOR OF GUIDANCE AND PERSONAL DEVELOPMENT
Lillian has been part of the ILEAD program since its inception. Her role is based in the US and is to interact with parents and act as a bridge to the pioneers and the staff in Israel. She is dedicated to making sure that any special concerns are addressed and to help every pioneer in achieving his or her individual potential. Lillian has also taken an active and integral role in shaping the course curriculum so that the activities planned are appropriate and relevant.